Bill O'Brien Enters the Great Race in the Sky
Our Manasota Track Club founder and first president passed away January 11, 2021 at age 96.
He led a varied life as an educator, athlete, coach and soldier and was an inspiration to everyone with whom he came into contact. 
From Rushville Indiana Bill went to Central Norman College (later renamed Canterbury College) after his stint in the army. An all-around athlete he lettered in track, cross country, basketball and baseball.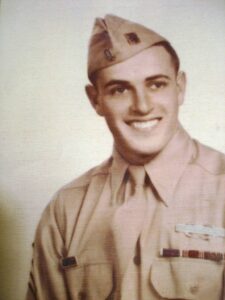 During WWII he served in the infantry, 8th Infantry Division and participated in D-Day at Omaha Beach. During his eleven months in action he was wounded receiving the Purple Heart. His life and days spent in the service is captured in his book "Life of Dogface WWII Combat Infantryman" published in 2019. Available on Amazon.
As an educator he was a principal of Prine, Pine View and Parrish elementary schools in Manatee County. Through his love of sports and teaching he established the Bill O'Brien award to the outstanding boys and girls cross country runners in Manatee County. He also endowed an annual scholarship for a Prine Elementary School student.
His love for sports and running lead him to founding the Manasota Track Club in 1975. His vision for the club was to allow younger generations to reap the benefits of a healthy, active lifestyle. He lived his philosophy by being a seven time state masters track champ (1975-1981) for his age group! He continued to excel for his age group in several categories: running, high jump, long jump, and decathlon.
When he was no longer able to run he picked up bowling and carried a 172 league average into his 80's!
He traveled to three Olympic Games 1968, 1972 and 1976 as well as the Olympic trials for each of these games.
For his 85th birthday he celebrated by making a tandem parachute jump from an airplane.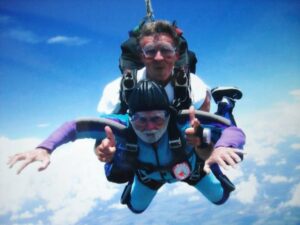 We will miss you Bill, see you at the finish line.