Events, News, Racing Series
Latest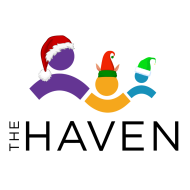 December 2, 2023The Haven Join us for the 26th Annual Jingle and Jog 5K Run/Walk benefiting The...
Hi Runners,
This Tuesday TNT will run at Payne Park. 5:30pm warm up. 6pm start.
Nov. 21 @ Riverview - we'll have a 1 mile Time Trial. plus add on for workout.
Nov. 28th - TBD
Lauren picked the workout:
400's :)
12 x 400m all @ 5k pace or faster. Recovery is the short jog across the grass to the start. (it's about 100m).
Suggestion: 6 x 400m @ 5k pace; then 6 @ faster than 5k.
or all at 5k pace
or alternate b/n 5k pace, and then a couple secs faster.
If you run these all at faster than 5k pace, you're running at anaerobic capacity. (90-95% effort) With the short recovery, this will be a demanding workout on your body. But totally doable - depending on your remaining week training.
The terrain will make it a bit more challenging.Keep this in mind.
Lauren Udwari will be moving the end of the month so we're kinda saying goodbye to her.
She was one of the 'founders' of Suncoast Milers. Come workout and say goodbye.
Bring a beverage. We'll have some very light bites.
Miles of Smiles,
Kim
...

See More

See Less