Local Sarasota Run / Walk Routes
Races are great, and we all love a group run, but sometimes, you just need a route to run on your own. The apps below are MTC-approved resources that'll help you do that (and more!), whether you're lacing up your sneakers here or on the road. You'll also find a number of beloved local routes listed, so keep an eye out for your fellow MTC members next time you hit one of these popular spots!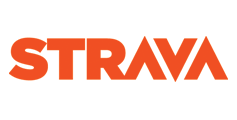 Strava is the social network for athletes. It's more than just the world's largest route and trail resource — Strava allows you to track, analyze, and share your workouts; see what your friends and local athletes are up to; join groups (like the MTC), challenges, events, and races (both virtual and in-person); and even share your location during your workout.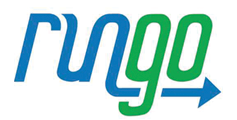 Find, follow, and create great running routes with customizable turn-by-turn voice navigation, all while tracking your running stats. You'll also find races, guided routes from hotels, and cool tips on their blog (like how to make GPS art on your next long run or tips for finding routes with fantastic Christmas lights).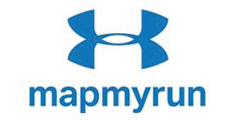 Map My Run
Map My Run makes it easy to log any type of workout using just your phone or smart device, connect with other athletes, and create routes so you can get the exact mileage you're looking for. Searching for routes in your area is simple, and there are adaptive training plans available to help you crush your goals.
Sarasota is a world-class fitness, running, biking, walking, swimming, and wellness community. Awarded a top runner friendly-community by Road Runners Club of America in 2014, Sarasota County is one of the is wonderful to see by foot. Whether training or sightseeing, Sarasota County offers hundreds of miles of trails and sidewalks that wrap around beaches, luxury homes and nature areas. Wherever you stay in Sarasota County, a scenic running, walking, or bike route is nearby.
The Legacy Trail &
Oscar Scherer State Park
South Start
Venice Train Depot, 303 E Venice Avenue- Venice
North Start
Culverhouse Nature Park- 7905 Macintosh Road, Sarasota

Green = 5K route
Blue= 10K Route
Red = 10 mile Route
The Legacy Trail is a 12.5+ mile multi-use recreational  trail in Sarasota County, Florida located between Sarasota near Palmer Ranch and Venice.  It is a smooth paved path for walkers, runners and cyclists. The trail at the nothern trail begins/ends at 7905 Macintosh Road, which also offers parking access. The distance from Macintosh Road (Culverhouse Nature Park) to Shamrock Park (past the Venice Train Station) is around 30 miles round-trip.