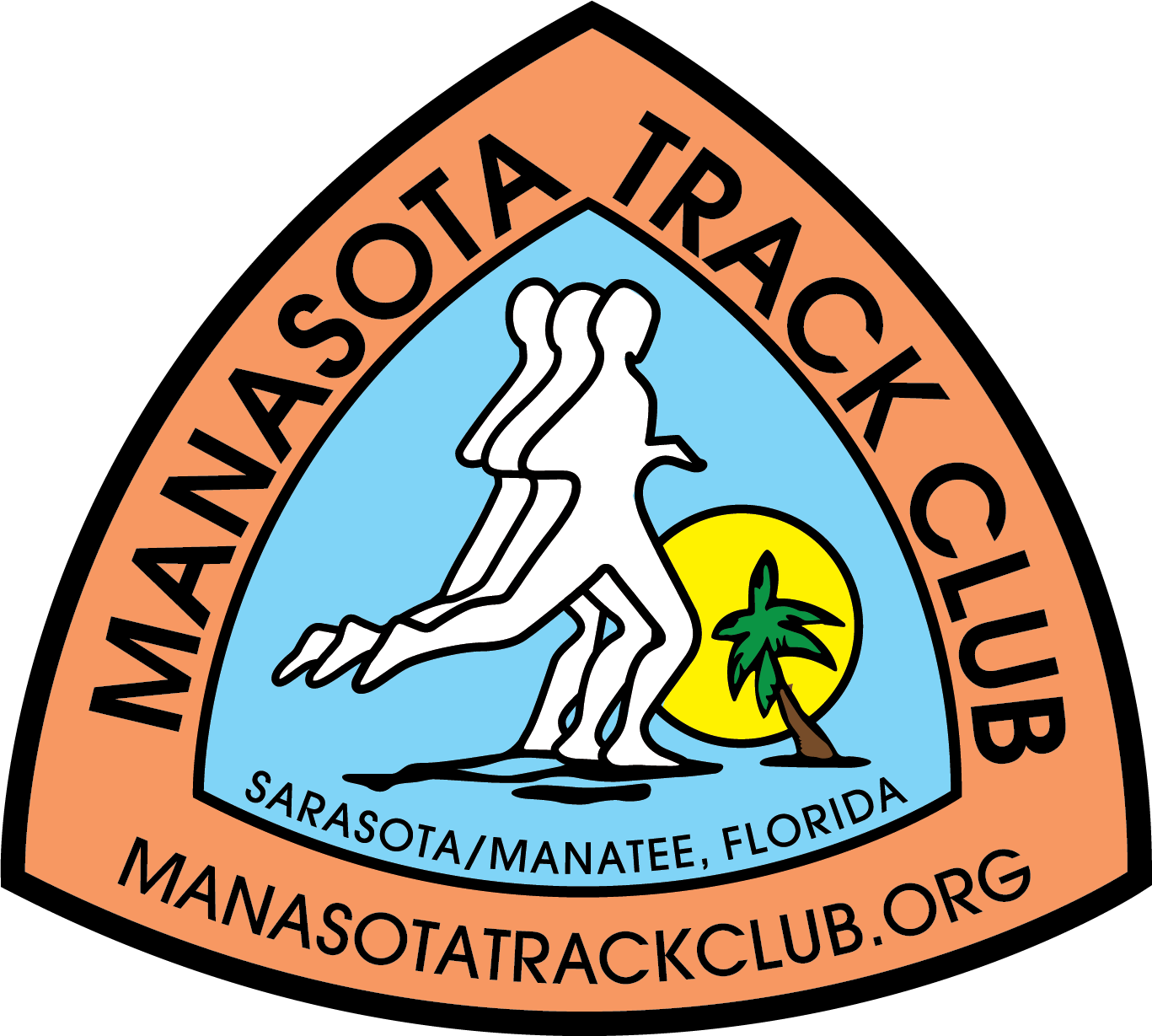 To continue increasing our position as the largest local club of community-based running organizations dedicated to growing participation in the sport for all ages and abilities by inspiring people to run through engagement with the club, events, coaches, youth programs and more.
To be the leading authority and source of information about the successful governance of a running club, safe training programs, hosting safe events, and educational programs serving the needs of members as well as runners of all ages and abilities.
Continue enhancing the club's investment in youth running through programs, services and education designed to support community-based programs that inspire future generations to be active in running and events to help solidify the long-term stability for the sport and our organization
The Manasota Track Club is a 501-c-3 Not for Profit Corporation founded in May 1975 and incorporated in November 1979. The club is a sub-chapter in good standing of the Road Runners Club of America and a member of USA Track & Field Association.
The Manasota Track Club promotes and encourages track and distance running as a non-competitive and competitive sport, and it improves fitness and health by supporting running, jogging and walking in the Sarasota and Manatee Counties. Toward those goals, the Manasota Track Club promotes and conducts races or other running activities; disseminates information on running via publications, presentations, and scholarship programs; makes awards; offers race management guidance to sponsoring organizations; and does related activities.
Membership or participation in the club is without regard to race, creed, color, national origin, gender, sexual orientation, or physical condition.
Get all the benefits of membership